The new update changelog only mentions of optimising the low-light camera mode on the phone.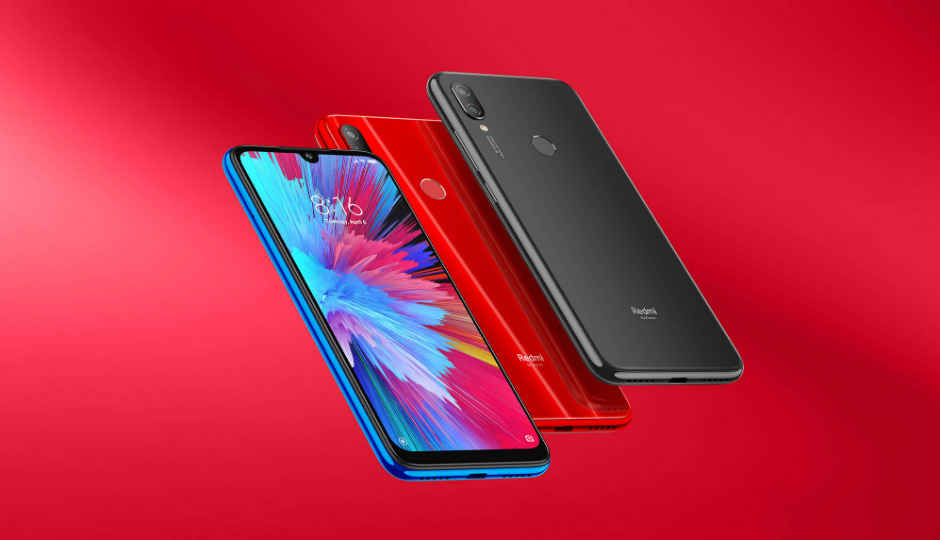 Highlights:
Redmi Note 7 is now receiving MIUI 10.2.7.0 update.
The update brings only one change – low light enhancements to the device's camera
Xiaomi launched its Redmi Note 7 series of smartphones in India late last month. The series consists of the Redmi Note 7 and the Note 7 Pro smartphones, and both the phones have now gone up for sale. The company is now rolling out the first software update for the Redmi Note 7 in India, which apparently enhances the low light camera mode on the handset. The company has not yet officially announced the rollout of the new MIUI 10.2.7.0 patch for the smartphone. However, several users have reported of receiving the new update on their phones on the Mi forums. They also posted screenshots, which suggest that the patch is about 505MB on size. Additionally, Its changelog only lists optimisation of low light camera on the phone. 


Redmi Note 7 first went up for sale last week, and again on March 13 along with the Redmi Note 7 Pro. The two mid-range phones by the company are priced starting at Rs 9,999 and Rs 13,999 respectively. The Redmi Note 7 The Redmi Note 7 runs on the Snapdragon 660 SoC and comes with up to 4GB RAM and up to 64GB storage. It comes equipped with a 6.3-inch Full HD+ LTPS screen with a 19.5:9 waterdrop notch display design, which is protected by Gorilla Glass 5. The handset runs on MIUI 10 that is based on Android 9 Pie and it is backed by a 4,000mAh battery.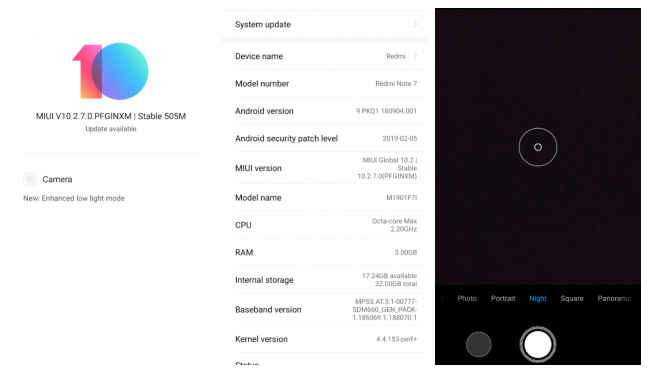 In the camera department, the Redmi Note 7 gets a dual 12MP + 2MP camera setup on the rear. Unlike the Redmi Note 7 sold in China, there is no 48MP Samsung GM-1 sensor for the India variant. The 12MP primary sensor features a 1.25µm pixel pitch, while the 5MP secondary camera assists in capturing depth data for bokeh images. On the front, it houses a 13MP sensor in the notch, and it supports AI portrait selfie, along with the face unlock feature. 


Related Reads: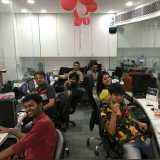 Digit NewsDesk
  news@digit.in
The guy who answered the question 'What are you doing?' with 'Nothing'.
Other Popular Deals
Samsung A7 2016 Edition Golden

Rs. 18990 *

Buy Now

Nokia 1 (Dark Blue, 1GB RAM,…

Rs. 4000

Buy Now

Redmi Note 5 Pro (Gold, 4GB…

Rs. 12395

Buy Now

*Includes Cashback

​
').insertAfter('.inside-container p:eq(1)'); */
// $( " ).insertAfter('.inside-container p:eq(0)');
//});#}
//method to trunkate the text
function shorten(text, maxLength) {
var ret = text;
if (ret.length > maxLength) {
ret = ret.substr(0,maxLength-3) + "…";
}
return ret;
}
$(function(){
//function to put utm on DontMiss links
/*if(isDesktop()){
$('div.dontMiss > a').each(function(){
$(this).prop('href', $(this).prop('href')+'?utm_source=within_article&utm_medium=desktop&utm_campaign=related');
//trunkate dont miss content
var sub = shorten($(this).html(),47);
$(this).html(sub);
});
}else{
$('div.dontMiss > a').each(function(){
$(this).prop('href', $(this).prop('href')+'?utm_source=within_article&utm_medium=mobile&utm_campaign=related');
});
}*/
//disabled method to append dontmiss links to page content by Mayank
/*$('div.dontMiss > a').each(function(index){
//loop over each list item
// if(index%2 > 0){
// index = index – 1;
// }
if($('.inside-container > p:eq('+index+')').length){
if(isDesktop()){
$('.inside-container > p:eq('+((index * 2) + 1)+')').append('
Related: ' + $(this).html() + '' );
}else{
$('.inside-container > p:eq('+((index * 2) + 1)+')').append('
Related: ' + $(this).html() + '' );
}
}
});*/
$('div.dontMissArea').hide();
/* if(isDesktop()) {
$('div.dontMissArea').hide();
}else{
$('div.dontMissArea').show();
} */
/*
* ga event tracking on page scroll start and end by Mayank
*/
// Debug flag
var debugMode = false;
// Default time delay before checking location
var callBackTime = 100;
// # px before tracking a reader
var readerLocation = 150;
// Set some flags for tracking & execution
var timer = 0;
var scroller = false;
var endContent = false;
var didComplete = false;
// Set some time variables to calculate reading time
var startTime = new Date();
var beginning = startTime.getTime();
var totalTime = 0;
// Get some information about the current page
var pageTitle = document.title;
// Track the aticle load — disabled
if (!debugMode) {
// ga('send', 'event', 'Reading', 'ArticleLoaded', pageTitle, {'nonInteraction': 1});
// console.log("ga('send', 'event', 'Reading', 'ArticleLoaded', pageTitle, {'nonInteraction': 1}");
} else {
alert('The page has loaded. Woohoo.');
}
// Check the location and track user
function trackLocation() {
bottom = $(window).height() + $(window).scrollTop();
height = $(document).height();
// If user starts to scroll send an event
if (bottom > readerLocation && !scroller) {
currentTime = new Date();
scrollStart = currentTime.getTime();
timeToScroll = Math.round((scrollStart – beginning) / 1000);
if (!debugMode) {
ga('send', 'event', 'Reading', 'StartReading', pageTitle, timeToScroll, {'metric1' : timeToScroll});
} else {
alert('started reading ' + timeToScroll);
}
scroller = true;
}
// If user has hit the bottom of the content send an event
if (bottom >= $('.inside-container').scrollTop() + $('.inside-container').innerHeight() && !endContent) {
currentTime = new Date();
contentScrollEnd = currentTime.getTime();
timeToContentEnd = Math.round((contentScrollEnd – scrollStart) / 1000);
if (!debugMode) {
if (timeToContentEnd = height && !didComplete) {
currentTime = new Date();
end = currentTime.getTime();
totalTime = Math.round((end – scrollStart) / 1000);
if (!debugMode) {
ga('send', 'event', 'Reading', 'PageBottom', pageTitle, totalTime, {'metric3' : totalTime});
} else {
alert('bottom of page '+totalTime);
}
didComplete = true;
}
}
// Track the scrolling and track location
$(window).scroll(function() {
if (timer) {
clearTimeout(timer);
}
// Use a buffer so we don't call trackLocation too often.
timer = setTimeout(trackLocation, callBackTime);
});
});
').insertAfter(".inside-container p:eq(2)");
}
});