The TRAI telecom tariff comparison portal helps consumers compare plans across service providers in India. Subscribers can compare plans on the basis of data, connectivity, calling offers and daily FUP.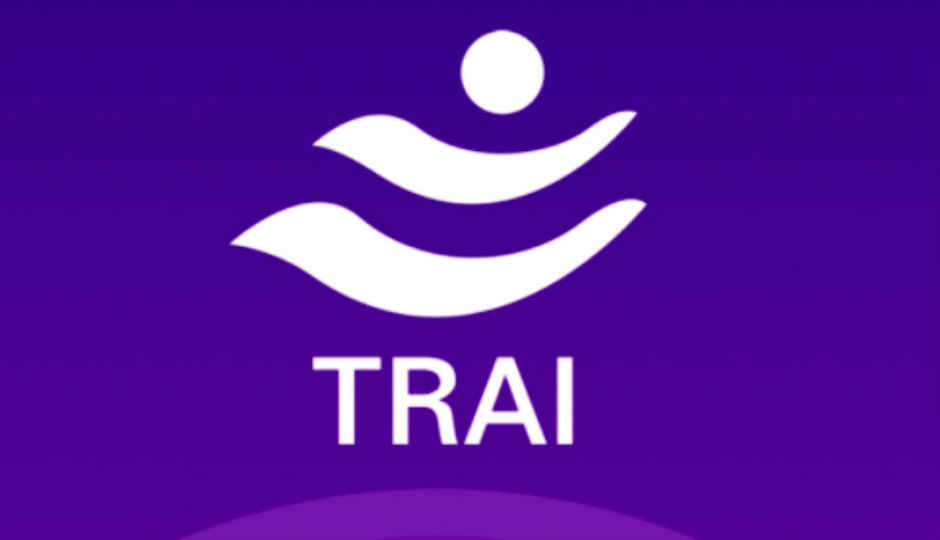 In a move to increase transparency around telecom tariff plans in India, the Telecom Regulatory Authority of India (TRAI) has launched a new web portal which lets consumers compare tariff plans across telecom service providers in India. The portal is currently in beta and shows a comparison between regular tariffs, special tariff vouchers (STV), Combo packs, Top up recharges, and promotions.
"For easy access, various tariff plans and other tariff instruments are provided at TRAI website in downloadable format. This platform would not only benefit the consumers but also help other stakeholders to do a comparative analysis," the Telecom Regulatory authority said in a statement.
TRAI's tariff comparison portal can be accessed here and will let users compare plans from Airtel, Reliance Jio, Vodafone, Idea, Aircel, MTNL and Tata Tele. Surprisingly, state-run telecom operator is not present in the list of available tariffs. The portal further divides tariff comparison options into – Mobile or Landline, Prepaid or Postpaid, Circle, Price range, Total Data Capping, Validity, Unlimited Calls, Daily Data Capping, and Talktime. Some Advanced filters are also available on the platform. Currently, tariff plans across the Delhi circle are available on the platform with more circles expected to be added soon. While the options available to compare tariffs are extensive, the user experience is average at most. Still, the results display the tariff plans in a very transparent manner, which sometimes telecom companies fail to do.

However, the tariff comparison portal does not include spot offers given to consumers by telecom companies in an effort to retain their subscribership. Spot plans offered to individual subscribers are banned by the telecom authority and as such are not legal for companies to offer.
To test the viability and usefulness of the tariff comparison website, TRAI has granted a time limit of 15 days for consumers and stakeholders to get a look and feel of the portal and provide feedback. Only after feedback will TRAI start adding more telecom circles and regions to the tariff comparison service. All the data provided on the website is available to download and TRAI also invites tariff aggregators such as Paytm etc to download the data.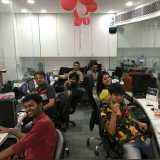 Digit NewsDesk
  news@digit.in
The guy who answered the question 'What are you doing?' with 'Nothing'.
​
').insertAfter('.inside-container p:eq(1)'); */
// $( " ).insertAfter('.inside-container p:eq(0)');
//});#}
//method to trunkate the text
function shorten(text, maxLength) {
var ret = text;
if (ret.length > maxLength) {
ret = ret.substr(0,maxLength-3) + "…";
}
return ret;
}
$(function(){
//function to put utm on DontMiss links
/*if(isDesktop()){
$('div.dontMiss > a').each(function(){
$(this).prop('href', $(this).prop('href')+'?utm_source=within_article&utm_medium=desktop&utm_campaign=related');
//trunkate dont miss content
var sub = shorten($(this).html(),47);
$(this).html(sub);
});
}else{
$('div.dontMiss > a').each(function(){
$(this).prop('href', $(this).prop('href')+'?utm_source=within_article&utm_medium=mobile&utm_campaign=related');
});
}*/
//disabled method to append dontmiss links to page content by Mayank
/*$('div.dontMiss > a').each(function(index){
//loop over each list item
// if(index%2 > 0){
// index = index – 1;
// }
if($('.inside-container > p:eq('+index+')').length){
if(isDesktop()){
$('.inside-container > p:eq('+((index * 2) + 1)+')').append('
Related: ' + $(this).html() + '' );
}else{
$('.inside-container > p:eq('+((index * 2) + 1)+')').append('
Related: ' + $(this).html() + '' );
}
}
});*/
$('div.dontMissArea').hide();
/* if(isDesktop()) {
$('div.dontMissArea').hide();
}else{
$('div.dontMissArea').show();
} */
/*
* ga event tracking on page scroll start and end by Mayank
*/
// Debug flag
var debugMode = false;
// Default time delay before checking location
var callBackTime = 100;
// # px before tracking a reader
var readerLocation = 150;
// Set some flags for tracking & execution
var timer = 0;
var scroller = false;
var endContent = false;
var didComplete = false;
// Set some time variables to calculate reading time
var startTime = new Date();
var beginning = startTime.getTime();
var totalTime = 0;
// Get some information about the current page
var pageTitle = document.title;
// Track the aticle load — disabled
if (!debugMode) {
// ga('send', 'event', 'Reading', 'ArticleLoaded', pageTitle, {'nonInteraction': 1});
// console.log("ga('send', 'event', 'Reading', 'ArticleLoaded', pageTitle, {'nonInteraction': 1}");
} else {
alert('The page has loaded. Woohoo.');
}
// Check the location and track user
function trackLocation() {
bottom = $(window).height() + $(window).scrollTop();
height = $(document).height();
// If user starts to scroll send an event
if (bottom > readerLocation && !scroller) {
currentTime = new Date();
scrollStart = currentTime.getTime();
timeToScroll = Math.round((scrollStart – beginning) / 1000);
if (!debugMode) {
ga('send', 'event', 'Reading', 'StartReading', pageTitle, timeToScroll, {'metric1' : timeToScroll});
} else {
alert('started reading ' + timeToScroll);
}
scroller = true;
}
// If user has hit the bottom of the content send an event
if (bottom >= $('.inside-container').scrollTop() + $('.inside-container').innerHeight() && !endContent) {
currentTime = new Date();
contentScrollEnd = currentTime.getTime();
timeToContentEnd = Math.round((contentScrollEnd – scrollStart) / 1000);
if (!debugMode) {
if (timeToContentEnd = height && !didComplete) {
currentTime = new Date();
end = currentTime.getTime();
totalTime = Math.round((end – scrollStart) / 1000);
if (!debugMode) {
ga('send', 'event', 'Reading', 'PageBottom', pageTitle, totalTime, {'metric3' : totalTime});
} else {
alert('bottom of page '+totalTime);
}
didComplete = true;
}
}
// Track the scrolling and track location
$(window).scroll(function() {
if (timer) {
clearTimeout(timer);
}
// Use a buffer so we don't call trackLocation too often.
timer = setTimeout(trackLocation, callBackTime);
});
});
').insertAfter(".inside-container p:eq(2)");
}
});