Amazon will be launching some new exclusive smartphones and offering discounts across categories like smartphones, laptops, audio products, Televisions and more.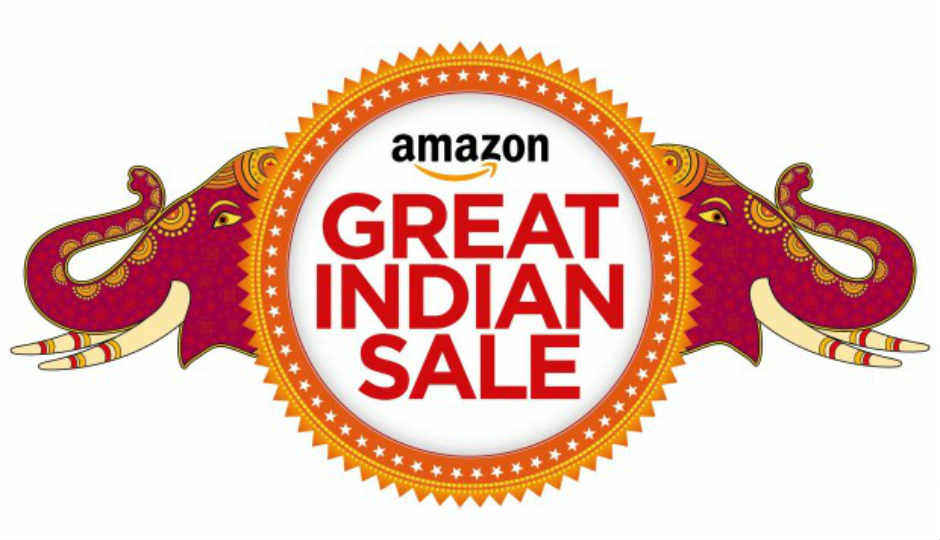 Amazon is hosting its Great Indian Sale starting from 12 AM on January 21 till January 24 and is offering over 160 million products across various categories like smartphones, laptops, audio products and more. The e-commerce website has offered a sneak peek of the upcoming sale and we have scrounged through it to list the best deals of the lot. We have also covered some other deals with other electronics and accessories here.
Prime members will get 12 hours of early access to the sale starting 12 PM (noon) from January 20, 2018. New prime members will also get up to Rs 300 cashback while loading Amazon Pay balance. The online retailer is also offering exchange offer and no-cost EMI options on all eligible devices. Customers paying via Amazon Pay during the sale will get an extra 10 percent cashback of up to Rs 200 on all purchases above Rs 250. HDFC Bank customers paying using their Debit or Credit Card and on EMI will receive a 10 percent cashback.
Amazon is exclusively launching the Samsung A8+ and On7 Prime with no cost EMI on credit cards along with the Lava Red variant of the OnePlus 5T with no cost EMI on credit cards and an extra Rs 2,000 exchange benefit on the smartphone. LG V30+ Blue variant will also be launched during the sale with a no-cost EMI on credit cards and an extra Rs 5,000 while exchanging on select smartphones.
The company will offer up to 35 percent off on mobile phones along with Rs 17,000 off on exchange. There will be special offers on Apple iPhones as well along with up to Rs 3,000 off on Lenovo smartphones, up to Rs 6,000 off on Motorola smartphones. Samsung smartphones will receive up to Rs 7,200, whereas Honor phones will receive a discount of up to Rs 17,000.
Apart from smartphones, buyers can also get up to 50 percent off on JBL speakers and Sennheiser headphones. The Laptop category will also observe up to Rs 20,000 off along with up to 40 percent discount on Televisions and a no-cost EMI starting from Rs 1,499 per month.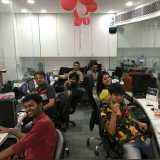 Digit NewsDesk
  news@digit.in
The guy who answered the question 'What are you doing?' with 'Nothing'.
​
').insertAfter('.inside-container p:eq(1)'); */
// $( " ).insertAfter('.inside-container p:eq(0)');
//});#}
//method to trunkate the text
function shorten(text, maxLength) {
var ret = text;
if (ret.length > maxLength) {
ret = ret.substr(0,maxLength-3) + "…";
}
return ret;
}
$(function(){
//function to put utm on DontMiss links
/*if(isDesktop()){
$('div.dontMiss > a').each(function(){
$(this).prop('href', $(this).prop('href')+'?utm_source=within_article&utm_medium=desktop&utm_campaign=related');
//trunkate dont miss content
var sub = shorten($(this).html(),47);
$(this).html(sub);
});
}else{
$('div.dontMiss > a').each(function(){
$(this).prop('href', $(this).prop('href')+'?utm_source=within_article&utm_medium=mobile&utm_campaign=related');
});
}*/
//disabled method to append dontmiss links to page content by Mayank
/*$('div.dontMiss > a').each(function(index){
//loop over each list item
// if(index%2 > 0){
// index = index – 1;
// }
if($('.inside-container > p:eq('+index+')').length){
if(isDesktop()){
$('.inside-container > p:eq('+((index * 2) + 1)+')').append('
Related: ' + $(this).html() + '' );
}else{
$('.inside-container > p:eq('+((index * 2) + 1)+')').append('
Related: ' + $(this).html() + '' );
}
}
});*/
$('div.dontMissArea').hide();
/* if(isDesktop()) {
$('div.dontMissArea').hide();
}else{
$('div.dontMissArea').show();
} */
/*
* ga event tracking on page scroll start and end by Mayank
*/
// Debug flag
var debugMode = false;
// Default time delay before checking location
var callBackTime = 100;
// # px before tracking a reader
var readerLocation = 150;
// Set some flags for tracking & execution
var timer = 0;
var scroller = false;
var endContent = false;
var didComplete = false;
// Set some time variables to calculate reading time
var startTime = new Date();
var beginning = startTime.getTime();
var totalTime = 0;
// Get some information about the current page
var pageTitle = document.title;
// Track the aticle load — disabled
if (!debugMode) {
// ga('send', 'event', 'Reading', 'ArticleLoaded', pageTitle, {'nonInteraction': 1});
// console.log("ga('send', 'event', 'Reading', 'ArticleLoaded', pageTitle, {'nonInteraction': 1}");
} else {
alert('The page has loaded. Woohoo.');
}
// Check the location and track user
function trackLocation() {
bottom = $(window).height() + $(window).scrollTop();
height = $(document).height();
// If user starts to scroll send an event
if (bottom > readerLocation && !scroller) {
currentTime = new Date();
scrollStart = currentTime.getTime();
timeToScroll = Math.round((scrollStart – beginning) / 1000);
if (!debugMode) {
ga('send', 'event', 'Reading', 'StartReading', pageTitle, timeToScroll, {'metric1' : timeToScroll});
} else {
alert('started reading ' + timeToScroll);
}
scroller = true;
}
// If user has hit the bottom of the content send an event
if (bottom >= $('.inside-container').scrollTop() + $('.inside-container').innerHeight() && !endContent) {
currentTime = new Date();
contentScrollEnd = currentTime.getTime();
timeToContentEnd = Math.round((contentScrollEnd – scrollStart) / 1000);
if (!debugMode) {
if (timeToContentEnd = height && !didComplete) {
currentTime = new Date();
end = currentTime.getTime();
totalTime = Math.round((end – scrollStart) / 1000);
if (!debugMode) {
ga('send', 'event', 'Reading', 'PageBottom', pageTitle, totalTime, {'metric3' : totalTime});
} else {
alert('bottom of page '+totalTime);
}
didComplete = true;
}
}
// Track the scrolling and track location
$(window).scroll(function() {
if (timer) {
clearTimeout(timer);
}
// Use a buffer so we don't call trackLocation too often.
timer = setTimeout(trackLocation, callBackTime);
});
});
').insertAfter(".inside-container p:eq(2)");
}
});