6990


62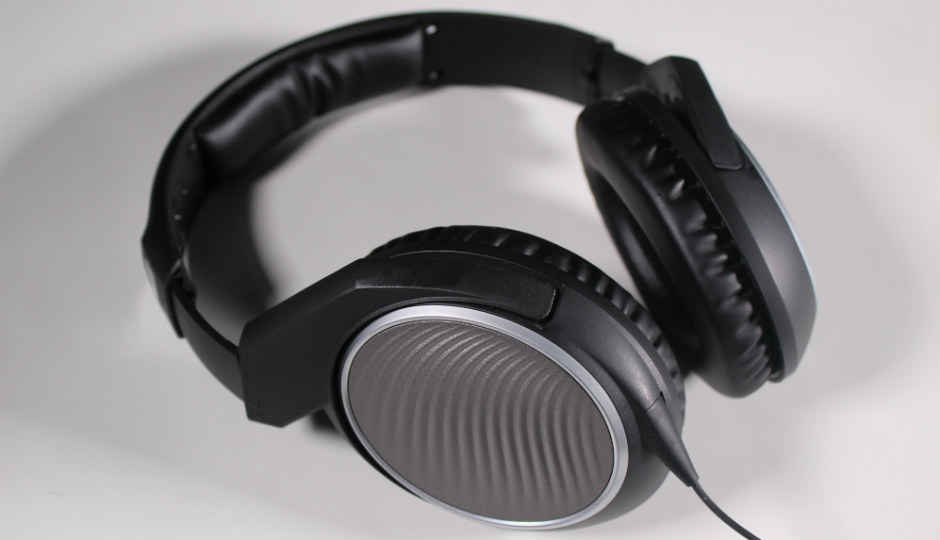 Sennheiser HD 471i Price in India

6990/-
The Sennheiser HD 471i offers the initial promise of decent audio quality, but disappoints with an overall lacklustre design and uninspiring sound.
Sennheiser HD 471i Rating


62

100
Our Verdict
The Sennheiser HD471i does have its strengths, but have too many missing elements to be recommended without compromises. At Rs. 7,000, you have multiple choices from Sony, Plantronics, Audio Technica and Creative, each of which offer better audio and features than the HD471i.
PROS
Pleasant, warm audio
Lightweight
CONS
Thoroughly uninspiring audio
Lacklustre build
No flexibility or folding of ear cups
Non-detachable cable
Notable distortion
Sennheiser HD 471i: Detailed Review
Sennheiser has always been one of my trusted brands when it comes to headphones. Right at the under-Rs. 1,000 segment, the CX180 II has served me very well for over two years now, and shooting up to the premium segment the Sennheiser Momentum 2.0 have set a benchmark of sorts, as to what kind of audio you can expect from spending well. Somewhere in the middle of the two price ranges is the Sennheiser HD471i, priced at Rs. 6,990 in the market right now.
It is this range that has not exactly impressed me till now. Take for instance the activity-oriented Sennheiser PMX-686G, the audio was nowhere close to what Sennheiser usually produces. The HD471i, from the onset, offers a plastic build, non-interchangeable cable, uninspiring looks and nothing much to actually impress upon first sight. It is not even foldable, making it more difficult to carry around in packed bags. Amid all of this, I could only hope for the audio delivery to make up for the lack of frills on this one, and here's how it fares.
Audio Performance

To clarify from the onset, the Sennheiser HD471i is the most neatly laid-out pair of headphones. There are no frills, no buttons that need to be tapped to activate particular modes, no wireless connectivity, no noise cancellation. Like mentioned before, the HD471i cannot be folded, and even its cable is not detachable, so the only thing that you can really do is to take it out of the box and plug in the cable to your phone to play music. Thankfully, the cable does come with in-line controls.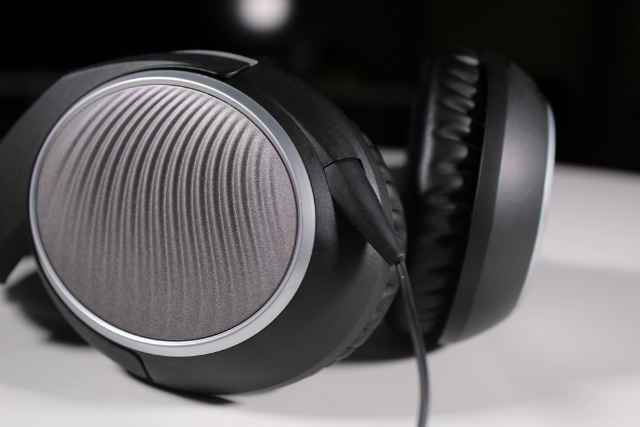 I plugged it in to Kings of Leon's Revelry, and to my relief, was welcomed by warm, wholesome audio. The snare rolls are prominent and the highs are smooth, although there is a certain amount of distortion on the overall note. The warmth is really enjoyable, and the overall balance does not put emphasis on any particular frequency range. Instead, you get smooth highs and mids and warm bass response. However, the HD471i is a bit too quiet. There is no excitement, no particular drive behind the audio, and the sound lacks rhythm and punch. It sounds a bit too flat, which makes tracks like Holiday by Scorpions and Spanish Nights by Blackmore's Night sound quiet and mellow, even at full volume.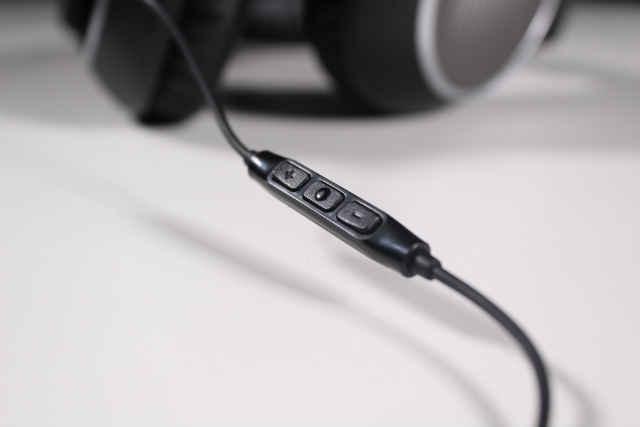 The Sennheiser HD471i is amply loud, and the in-line controls ensure you can control your tracks, volume and receive/end calls on the go. Soundstaging is not really expansive, and barely passes off as mediocre. We listened to Equinox by John Coltrane, and although the saxophone sounds really sweet, the distortion and the subdued bass response leaves you with a feeling of something missing. The drum rolls sound slightly muddled, pointing at compromised details. The audio delivery does not sound the most rich, and the HD471i loses its composure once you throw tracks like Beyond the Realms of Death by Judas Priest at it. The same happens with any song you play by Opeth and Iron Maiden, and even some of Ritchie Blackmore's best works with Deep Purple. The highs are reasonably decent but are often plagued by distortion at peak volume, the mids lack punch and details, and the bass drivers often sound more weak, even if you happen to be a fan of neutral balance in audio.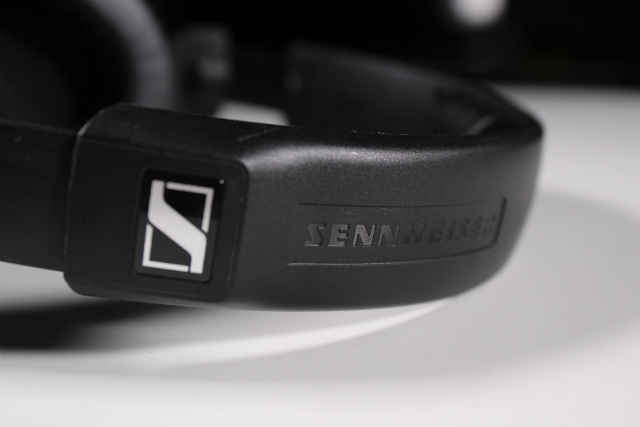 The Sennheiser HD471i sounds like a nonchalant medium that simply relays the audio from your smartphone to your ears, and not as an instrument that really drives the sound with crispness, prominence and accentuated details with wide soundstaging and sweet timbre, the likes of which we have come to expect from Sennheiser over time. There is also a considerable amount of audio leakage from the pair of headphones when you intend to listen to your favourite track at peak volume, which is a deterrent. The headphone also offers little or no noise cancellation. Active noise cancellation is not expected at this budget, and with the ultra light plastic build and minimal padding on the earcups, the Sennheiser HD471i barely blocks much of ambient noise.
To sum up, the Sennheiser HD471i is a somewhat demure performer, delivering very flat audio and with considerable distortion. The audio it delivers is reasonably warm and pleasant, but there is little excitement behind its audio delivery.
Build and Design

There is nothing exciting here, either, to pronounce the amount you pay for these headphones. The headphone is made entirely of plastic, and offers headband cushioning to not make prolonged listening painful. The headphones are really lightweight, and in general, is fairly comfortable.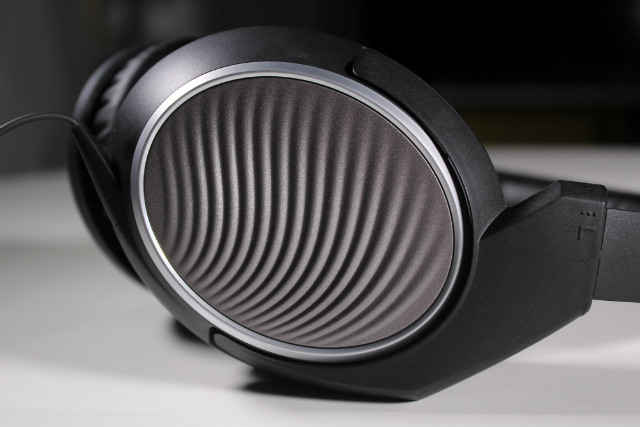 They look decent, although there's nothing striking about it to create a lasting impression. The large ear cups offer thin cushioning, and the textured plastic on the exterior adds a sense of styling to it. The lack of a detachable cable is highly noticeable here, and so is the ability to fold these into your bag. The size adjusters work fine, but there is a distinct lack of refinement that makes the HD471i a somewhat lacklustre product.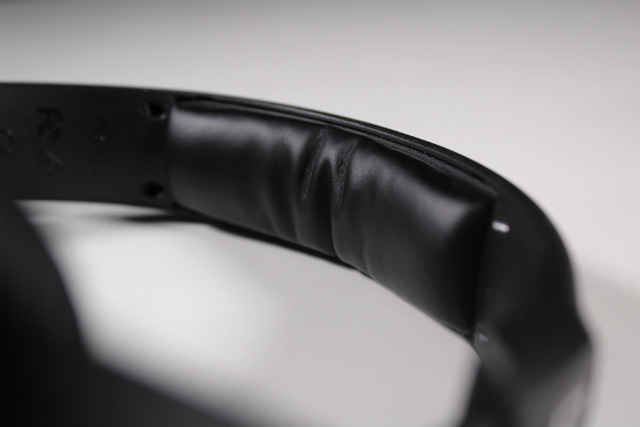 The in-line controls are placed within convenient reach, and the buttons are responsive. The inbuilt mic picks up your voice pretty well, even in crowded environment. The Sennheiser HD471i lacks the sense of refinement that similarly priced headphones like the Plantronics Backbeat Sense or Sony MDR-XB650BT bring to the forefront, which is a matter of concern.
Bottomline

The Sennheiser HD471i does have its strengths, but have too many missing elements to be recommended without compromises. At Rs. 7,000, you have multiple choices from Sony, Plantronics, Audio Technica and Creative, each of which offer better audio and features than the HD471i.
Latest Forum discussions on Sennheiser HD 471i