The Oppo R9s and R9s Plus feature 4GB of RAM, 64GB storage and 16MP rear cameras
Oppo has launched the updated versions of the Oppo R9 and the R9 Plus in the form of R9s and the R9s Plus. The two new phones are aimed at the selfie centric consumer with 16MP cameras up front on both the devices. Previously only the R9 Plus had a 16MP front facing camera. Both R9s and R9s Plus have a similar design to their predecessors, featuring rounded edges, metal body and a fingerprint scanner at the front.
The Oppo R9s Plus, which is the bigger of the two sports a 6-inch 1080p display with very slim 1.78mm bezels. It is powered by a Qualcomm Snapdragon 653 SoC. This new octa-core SoC was announced just a few days back and is a bumped up version of the current gen Snapdragon 652 SoC. There is 6Gb of RAM and 64GB of internal storage on the device. The phone does support external storage via the hybrid dual SIM slot. It has a 4000mAh battery and is just 7.53mm thick.
In comparison, the Oppo R9 is a smaller device with just a 5.5-inch display offering a 1080p resolution. It is powered by a Qualcomm Snapdragon 625 SoC, which we recently saw on the Asus Zenfone 3. There is 4GB of RAM and 64GB internal storage, which can be further extended using a microSD card. The smaller device packs in a 3010mAh battery.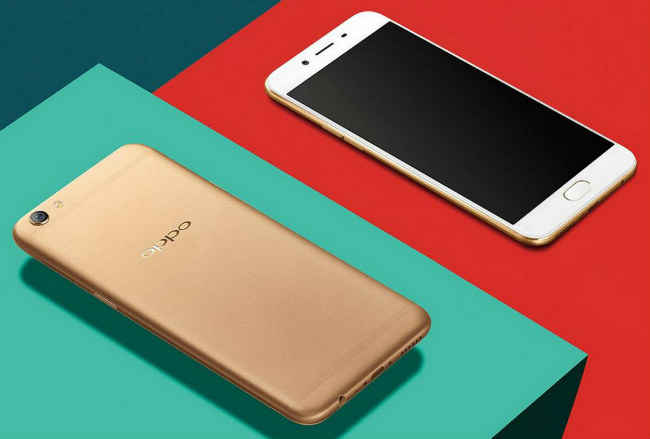 On the back, both device sport a 16MP camera featuring Sony's IMX398 sensor. Both the R9s and R9s Plus has a 2.5D curved Gorilla protective display on top. These devices also sport Oppo's VOOC charging technology and it claims that in just 5 minutes of charging, the phones can provide 2 hours of talktime. 
The Oppo R9s will go on sale in China from October 28 and is priced at 2,799 Yuan (27,750 approximately) while the R9 Plus will start shipping on December and is priced at 3,499 Yuan (34,670 approximately)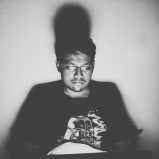 Hardik Singh
  hardik.singh@digit.in
Light at the top, this odd looking creature lives under the heavy medication of video games.
​

').insertAfter('.inside-container p:eq(1)'); */
$( " ).insertAfter('.inside-container p:eq(0)');
});
//method to trunkate the text
function shorten(text, maxLength) {
var ret = text;
if (ret.length > maxLength) {
ret = ret.substr(0,maxLength-3) + "…";
}
return ret;
}
$(function(){
//function to put utm on DontMiss links
/*if(isDesktop()){
$('div.dontMiss > a').each(function(){
$(this).prop('href', $(this).prop('href')+'?utm_source=within_article&utm_medium=desktop&utm_campaign=related');
//trunkate dont miss content
var sub = shorten($(this).html(),47);
$(this).html(sub);
});
}else{
$('div.dontMiss > a').each(function(){
$(this).prop('href', $(this).prop('href')+'?utm_source=within_article&utm_medium=mobile&utm_campaign=related');
});
}*/
//disabled method to append dontmiss links to page content by Mayank
/*$('div.dontMiss > a').each(function(index){
//loop over each list item
// if(index%2 > 0){
// index = index – 1;
// }
if($('.inside-container > p:eq('+index+')').length){
if(isDesktop()){
$('.inside-container > p:eq('+((index * 2) + 1)+')').append('
Related: ' + $(this).html() + '' );
}else{
$('.inside-container > p:eq('+((index * 2) + 1)+')').append('
Related: ' + $(this).html() + '' );
}
}
});*/
$('div.dontMissArea').hide();
/* if(isDesktop()) {
$('div.dontMissArea').hide();
}else{
$('div.dontMissArea').show();
} */
/*
* ga event tracking on page scroll start and end by Mayank
*/
// Debug flag
var debugMode = false;
// Default time delay before checking location
var callBackTime = 100;
// # px before tracking a reader
var readerLocation = 150;
// Set some flags for tracking & execution
var timer = 0;
var scroller = false;
var endContent = false;
var didComplete = false;
// Set some time variables to calculate reading time
var startTime = new Date();
var beginning = startTime.getTime();
var totalTime = 0;
// Get some information about the current page
var pageTitle = document.title;
// Track the aticle load — disabled
if (!debugMode) {
// ga('send', 'event', 'Reading', 'ArticleLoaded', pageTitle, {'nonInteraction': 1});
// console.log("ga('send', 'event', 'Reading', 'ArticleLoaded', pageTitle, {'nonInteraction': 1}");
} else {
alert('The page has loaded. Woohoo.');
}
// Check the location and track user
function trackLocation() {
bottom = $(window).height() + $(window).scrollTop();
height = $(document).height();
// If user starts to scroll send an event
if (bottom > readerLocation && !scroller) {
currentTime = new Date();
scrollStart = currentTime.getTime();
timeToScroll = Math.round((scrollStart – beginning) / 1000);
if (!debugMode) {
ga('send', 'event', 'Reading', 'StartReading', pageTitle, timeToScroll, {'metric1' : timeToScroll});
} else {
alert('started reading ' + timeToScroll);
}
scroller = true;
}
// If user has hit the bottom of the content send an event
if (bottom >= $('.inside-container').scrollTop() + $('.inside-container').innerHeight() && !endContent) {
currentTime = new Date();
contentScrollEnd = currentTime.getTime();
timeToContentEnd = Math.round((contentScrollEnd – scrollStart) / 1000);
if (!debugMode) {
if (timeToContentEnd = height && !didComplete) {
currentTime = new Date();
end = currentTime.getTime();
totalTime = Math.round((end – scrollStart) / 1000);
if (!debugMode) {
ga('send', 'event', 'Reading', 'PageBottom', pageTitle, totalTime, {'metric3' : totalTime});
} else {
alert('bottom of page '+totalTime);
}
didComplete = true;
}
}
// Track the scrolling and track location
$(window).scroll(function() {
if (timer) {
clearTimeout(timer);
}
// Use a buffer so we don't call trackLocation too often.
timer = setTimeout(trackLocation, callBackTime);
});
});