Chinese website Weibo has leaked the battery capacity of the OnePlus 6T. The smartphone is expected to launch in India on October 17.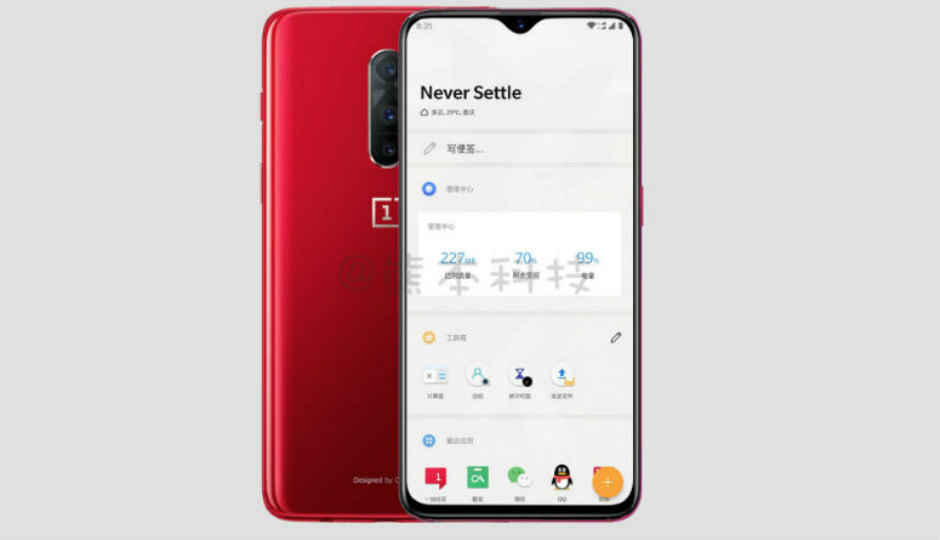 If information circulating the internet is to be believed, then the battery capacity of the OnePlus 6T will be larger than the OnePlus 6. The OnePlus 6 houses a 3300mAh battery and the OnePlus 6T will reportedly feature a 3700mAh battery. Now, this isn't the largest battery capacity on a smartphone as we have seen devices sporting a 4000mAh and even 5000mAh batteries. The OnePlus 6 does have a good battery life and with an increased capacity and software-based optimizations that make it even better, the OnePlus 6T could end up having a better battery life than its predecessor with the extra capacity.


A previous report suggests that the upcoming device could launch on October 17 in India. The date seems to be a little early as historically OnePlus has launched its "T" devices in November. Additionally, an image of the launch invite also features the new tagline "Unlock The Speed," which is most likely a reference to the presence of an in-display fingerprint sensor on the upcoming phone. Vivo is the first company that launched a smartphone with an in-display fingerprint sensor.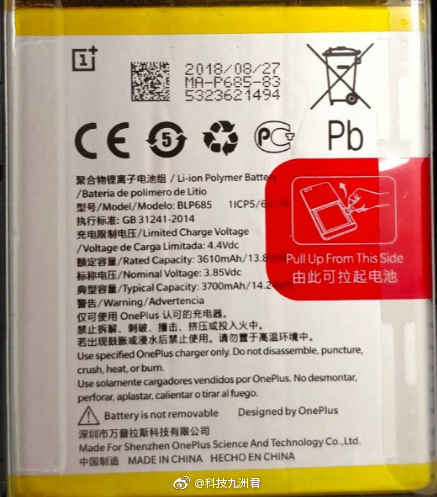 The OnePlus 6T is rumoured to feature a 'waterdrop' notch display, same as the Oppo R17 Pro or the Vivo V11 Pro. In terms of display size, it is rumoured to sport a 6.4-inch AMOLED screen with a 2340x1080p resolution. As mentioned above, the device is expected to feature an in-display fingerprint scanner and a previously leaked image of the device's retail box and the new invitation image hint at the same. The smartphone is expected to launch running on the latest Qualcomm Snapdragon 845 SoC, which is coupled with the Adreno 630 GPU. The 6T was also listed on an online retailers website ahead of the launch. The listing suggests that it could be launched in 6GB and 8GB RAM versions and with 64GB/128GB/256GB of internal storage.  


In terms of optics, the OnePlus 6T was rumoured to feature a triple rear camera setup. However, a recently leaked image of the device's rear panel suggests that the company might equip the phone with dual cameras only. The first official TV ad of the smartphone aired recently, and it also hinted at the same, although nothing is certain until the device is launched. The OnePlus 6T is confirmed to ditch the 3.5mm audio jack. As far as pricing is concerned, it could be priced at $550 (Rs 38,000 approx), however, the online listing that revealed most of the upcoming device's specs was selling it for $569, which approximates to Rs 41,000. 


You can read our rumour roundup on the OnePlus 6T here.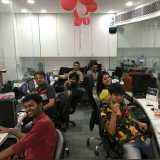 Digit NewsDesk
  news@digit.in
The guy who answered the question 'What are you doing?' with 'Nothing'.
Other Popular Deals
*Includes Cashback
​
').insertAfter('.inside-container p:eq(1)'); */
// $( " ).insertAfter('.inside-container p:eq(0)');
//});#}
//method to trunkate the text
function shorten(text, maxLength) {
var ret = text;
if (ret.length > maxLength) {
ret = ret.substr(0,maxLength-3) + "…";
}
return ret;
}
$(function(){
//function to put utm on DontMiss links
/*if(isDesktop()){
$('div.dontMiss > a').each(function(){
$(this).prop('href', $(this).prop('href')+'?utm_source=within_article&utm_medium=desktop&utm_campaign=related');
//trunkate dont miss content
var sub = shorten($(this).html(),47);
$(this).html(sub);
});
}else{
$('div.dontMiss > a').each(function(){
$(this).prop('href', $(this).prop('href')+'?utm_source=within_article&utm_medium=mobile&utm_campaign=related');
});
}*/
//disabled method to append dontmiss links to page content by Mayank
/*$('div.dontMiss > a').each(function(index){
//loop over each list item
// if(index%2 > 0){
// index = index – 1;
// }
if($('.inside-container > p:eq('+index+')').length){
if(isDesktop()){
$('.inside-container > p:eq('+((index * 2) + 1)+')').append('
Related: ' + $(this).html() + '' );
}else{
$('.inside-container > p:eq('+((index * 2) + 1)+')').append('
Related: ' + $(this).html() + '' );
}
}
});*/
$('div.dontMissArea').hide();
/* if(isDesktop()) {
$('div.dontMissArea').hide();
}else{
$('div.dontMissArea').show();
} */
/*
* ga event tracking on page scroll start and end by Mayank
*/
// Debug flag
var debugMode = false;
// Default time delay before checking location
var callBackTime = 100;
// # px before tracking a reader
var readerLocation = 150;
// Set some flags for tracking & execution
var timer = 0;
var scroller = false;
var endContent = false;
var didComplete = false;
// Set some time variables to calculate reading time
var startTime = new Date();
var beginning = startTime.getTime();
var totalTime = 0;
// Get some information about the current page
var pageTitle = document.title;
// Track the aticle load — disabled
if (!debugMode) {
// ga('send', 'event', 'Reading', 'ArticleLoaded', pageTitle, {'nonInteraction': 1});
// console.log("ga('send', 'event', 'Reading', 'ArticleLoaded', pageTitle, {'nonInteraction': 1}");
} else {
alert('The page has loaded. Woohoo.');
}
// Check the location and track user
function trackLocation() {
bottom = $(window).height() + $(window).scrollTop();
height = $(document).height();
// If user starts to scroll send an event
if (bottom > readerLocation && !scroller) {
currentTime = new Date();
scrollStart = currentTime.getTime();
timeToScroll = Math.round((scrollStart – beginning) / 1000);
if (!debugMode) {
ga('send', 'event', 'Reading', 'StartReading', pageTitle, timeToScroll, {'metric1' : timeToScroll});
} else {
alert('started reading ' + timeToScroll);
}
scroller = true;
}
// If user has hit the bottom of the content send an event
if (bottom >= $('.inside-container').scrollTop() + $('.inside-container').innerHeight() && !endContent) {
currentTime = new Date();
contentScrollEnd = currentTime.getTime();
timeToContentEnd = Math.round((contentScrollEnd – scrollStart) / 1000);
if (!debugMode) {
if (timeToContentEnd = height && !didComplete) {
currentTime = new Date();
end = currentTime.getTime();
totalTime = Math.round((end – scrollStart) / 1000);
if (!debugMode) {
ga('send', 'event', 'Reading', 'PageBottom', pageTitle, totalTime, {'metric3' : totalTime});
} else {
alert('bottom of page '+totalTime);
}
didComplete = true;
}
}
// Track the scrolling and track location
$(window).scroll(function() {
if (timer) {
clearTimeout(timer);
}
// Use a buffer so we don't call trackLocation too often.
timer = setTimeout(trackLocation, callBackTime);
});
});
').insertAfter(".inside-container p:eq(2)");
}
});