CoinX, known for revealing the names of the iPhone XS, iPhone XS Max and XR names ahead of launch has tweeted that there are two new iPads incoming but both will not launch at the same time.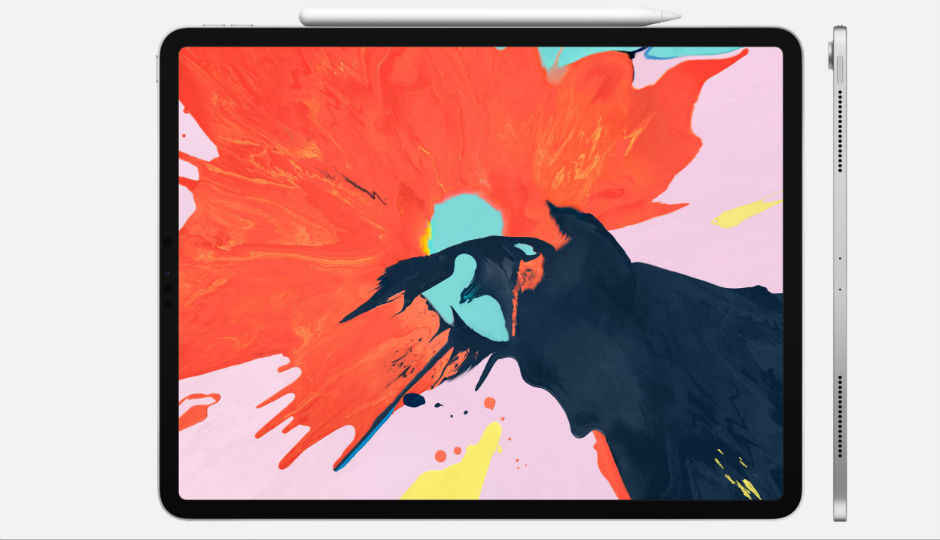 Highlights
CoinX has tweeted that Apple will launch a 10.2-inch and 10.5-inch iPad 
Both the iPads are not expected to launch together
There is no information on a launch date or price
If new information circulating the internet is to be believed, then we have new iPads to look forward to. According to a tweet by CoinX, we can look forward to a 10.2-inch and 10.5-inch iPad. These will not be a part of the pro-family, but of the standard iPad family. In his tweet, CoinX also says that both the iPad will not launch at the same time. The tweet reads, "Both iPad 7 (10.2") and the "new" iPad (10.5", non-Pro) are coming. But not at the same time." CoinX has gotten Apple information right in the past. He revealed the names of the iPhone XS, XS Max and XR before the launch of the smartphones. The upcoming two iPads will not be a part of the Pro family of iPads.


The 10.2-inch iPad is expected to replace the 9.7-inch iPad that Apple launched last year. It still isn't clear what segment the 10.5-inch iPad will target as the difference in screen size between the 10.2 and 10.5-inch is so little. The current portfolio of Apple's iPads includes the 7.9-inch iPad mini and the 9.7-inch iPad. In the Pro family, we have the 10.5-inch, 11-inch and 12.9-inch screens size options.


Some information circulating the internet suggests that the 10.5-inch iPad will have a similar frame to the 10.2-inch iPad but will reduce a bezel and introduce a notch as we have seen on the iPhone X. 


Apple has an upcoming event on March 25 but we don't think the iPad's will make a debut then. The March 25 event is expected to showcase Apple's foray into the streaming service business. You can read more about our expectations from the 25 March Apple event here. 


Also Read:
Apple will soon make all iPhones in India, including high-end iPhone XS line-up, lowering prices significantly: Report
Apple and Google receive foldable OLED sample from Samsung Display
Apple CEO. Tim Cook changed his name to 'Tim Apple' on Twitter after Donald Trump accidentally called him that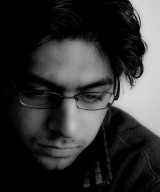 Sameer Mitha
  sameer.mitha@digit.in
Sameer Mitha lives for gaming and technology is his muse. When he isn't busy playing with gadgets or video games he delves into the world of fantasy novels.
Other Popular Deals
Samsung A7 2016 Edition Golden

Rs. 18990 *

Buy Now

Mi Pad Tablet (WiFi), White

Rs. 9999

Buy Now

Apple iPad Mini 2 Tablet(7.9…

Rs. 21900

Buy Now

*Includes Cashback

​
').insertAfter('.inside-container p:eq(1)'); */
// $( " ).insertAfter('.inside-container p:eq(0)');
//});#}
//method to trunkate the text
function shorten(text, maxLength) {
var ret = text;
if (ret.length > maxLength) {
ret = ret.substr(0,maxLength-3) + "…";
}
return ret;
}
$(function(){
//function to put utm on DontMiss links
/*if(isDesktop()){
$('div.dontMiss > a').each(function(){
$(this).prop('href', $(this).prop('href')+'?utm_source=within_article&utm_medium=desktop&utm_campaign=related');
//trunkate dont miss content
var sub = shorten($(this).html(),47);
$(this).html(sub);
});
}else{
$('div.dontMiss > a').each(function(){
$(this).prop('href', $(this).prop('href')+'?utm_source=within_article&utm_medium=mobile&utm_campaign=related');
});
}*/
//disabled method to append dontmiss links to page content by Mayank
/*$('div.dontMiss > a').each(function(index){
//loop over each list item
// if(index%2 > 0){
// index = index – 1;
// }
if($('.inside-container > p:eq('+index+')').length){
if(isDesktop()){
$('.inside-container > p:eq('+((index * 2) + 1)+')').append('
Related: ' + $(this).html() + '' );
}else{
$('.inside-container > p:eq('+((index * 2) + 1)+')').append('
Related: ' + $(this).html() + '' );
}
}
});*/
$('div.dontMissArea').hide();
/* if(isDesktop()) {
$('div.dontMissArea').hide();
}else{
$('div.dontMissArea').show();
} */
/*
* ga event tracking on page scroll start and end by Mayank
*/
// Debug flag
var debugMode = false;
// Default time delay before checking location
var callBackTime = 100;
// # px before tracking a reader
var readerLocation = 150;
// Set some flags for tracking & execution
var timer = 0;
var scroller = false;
var endContent = false;
var didComplete = false;
// Set some time variables to calculate reading time
var startTime = new Date();
var beginning = startTime.getTime();
var totalTime = 0;
// Get some information about the current page
var pageTitle = document.title;
// Track the aticle load — disabled
if (!debugMode) {
// ga('send', 'event', 'Reading', 'ArticleLoaded', pageTitle, {'nonInteraction': 1});
// console.log("ga('send', 'event', 'Reading', 'ArticleLoaded', pageTitle, {'nonInteraction': 1}");
} else {
alert('The page has loaded. Woohoo.');
}
// Check the location and track user
function trackLocation() {
bottom = $(window).height() + $(window).scrollTop();
height = $(document).height();
// If user starts to scroll send an event
if (bottom > readerLocation && !scroller) {
currentTime = new Date();
scrollStart = currentTime.getTime();
timeToScroll = Math.round((scrollStart – beginning) / 1000);
if (!debugMode) {
ga('send', 'event', 'Reading', 'StartReading', pageTitle, timeToScroll, {'metric1' : timeToScroll});
} else {
alert('started reading ' + timeToScroll);
}
scroller = true;
}
// If user has hit the bottom of the content send an event
if (bottom >= $('.inside-container').scrollTop() + $('.inside-container').innerHeight() && !endContent) {
currentTime = new Date();
contentScrollEnd = currentTime.getTime();
timeToContentEnd = Math.round((contentScrollEnd – scrollStart) / 1000);
if (!debugMode) {
if (timeToContentEnd = height && !didComplete) {
currentTime = new Date();
end = currentTime.getTime();
totalTime = Math.round((end – scrollStart) / 1000);
if (!debugMode) {
ga('send', 'event', 'Reading', 'PageBottom', pageTitle, totalTime, {'metric3' : totalTime});
} else {
alert('bottom of page '+totalTime);
}
didComplete = true;
}
}
// Track the scrolling and track location
$(window).scroll(function() {
if (timer) {
clearTimeout(timer);
}
// Use a buffer so we don't call trackLocation too often.
timer = setTimeout(trackLocation, callBackTime);
});
});
').insertAfter(".inside-container p:eq(2)");
}
});